On Call International is home to a team of experts with a commitment to service and professionalism.
Meet our team of travel risk management experts. From medical professionals to claims experts, we stand ready to support and protect our travelers and their organizations. Interested in joining our team? Visit our career opportunities.
Senior Leadership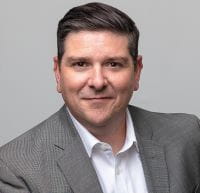 Tom Davidson
President
As On Call International's President, Tom Davidson leads the company's vision of delivering the highest quality travel risk management and assistance services for organizations and their travelers. Tom maintains a relentless focus on developing customized programs to meet our client's unique needs.
Prior to becoming On Call's President, Tom spent five years as the company's Vice President of Sales and Marketing. In this role, he focused on expanding business development and account management operations while preserving and increasing On Call's high level of customer satisfaction and service delivery. Tom was also responsible for leading the company's strategic initiatives and priorities with a focus on innovation, new technologies and expanding lines of business.
Over the last ten years, Tom has held various roles in the travel risk management and assistance industry. Previously he served as Manager of Account Management at International SOS Assistance Inc., where he oversaw client communications before, during and after crises in India, Haiti, Chile, Egypt, Libya, Japan and New Zealand. He also acted as the logistics lead for operations and evacuee safety following extraction from Haiti and was responsible for oversight and management of medical, security, aviation, and logistics team members based in Santo Domingo.
Tom holds a BA in Mass Communications from York College of Pennsylvania and serves as Chairman of the International Assistance Group's (IAG's) Supervisory Board and also as a board member for the United States Travel Association (USTiA). Outside the office, Tom enjoys spending time with his family.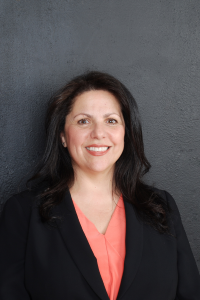 Dr. Michelle Nathan
Chief Medical Officer
Dr. Michelle Nathan is the Chief Medical Officer at On Call International. Prior to joining On Call in 2017, Dr. Nathan practiced as a full-time emergency physician in several locations, including Philadelphia, where she was also part of the faculty at Temple University. In addition to this, Dr. Nathan was the Medical Director for several fire departments in Naples, Florida; and more recently, the EMS Director at a major hospital in central New Hampshire. In addition to her role at On Call, Dr. Nathan currently serves as the EMS Medical Director for several area agencies and is the Vice Chair of the New Hampshire EMS Medical Control Board.
Dr. Nathan received her medical degree from Temple University School of Medicine and completed a residency in Emergency Medicine at Metropolitan Hospital Center in New York City. She lives on the New Hampshire seacoast with her husband and children. In her free time, Dr. Nathan enjoys being with her family, spending time outdoors with her dogs, and volunteering with New Hampshire Best Buddies and New Hampshire Special Olympics.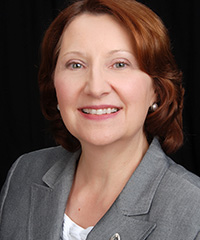 Linda Gavin
Chief Financial Officer
As On Call International's Chief Financial Officer, Linda Gavin brings more than twenty years of financial and accounting experience to On Call and is primarily responsible for the financial and accounting operations of the company. This includes production of financial reports, maintaining an adequate system of accounting records, and setting up a comprehensive set of controls and budgets designed to mitigate risk. She also ensures that reported results comply with standard accounting principles and ensures the accuracy of the company's reported financial results.
Gavin previously served as Director of Finance and Administration at Concordia Partners LLC where she directed all aspects of finance, accounting, budgeting, analysis, tax, and cash management for a $13.5 million direct marketing healthcare company. In addition, Gavin was responsible for the company's fixed assets, inventory, and risk mitigation. She also managed a twenty-person call center, and handled human resources and payroll for a fifty-person staff.
Past positions include Assistant Controller for Liberty Mutual Group where Gavin was responsible for leading the Cash Management Controls department. She also served as Liberty Mutual's Manager of Treasury Operations, managing the Accounts Payable and Employee Reimbursements departments.
Gavin is a CPA, received her MBA from the University of New Hampshire and holds a BA in Accounting from the University of Vermont.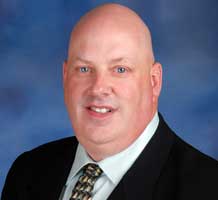 Larry Moore
Chief Information Officer for On Call and TMHCC Specialty
Larry Moore joined On Call International in May 2015 and serves as Chief Information Officer for On Call and Tokio Marine HCC Specialty. Larry is responsible for the creation of long-term sustainable business systems, continued growth domestically and internationally, and enhancing or replacing existing technologies with state-of-the-art systems. He brings his 20 years of experience, technical skills, and leadership background to shape the company's long-term technology planning, strategy, and implementation goals.
Previously, Larry served as Vice President of Information Technology at On Call and, prior to that, was the Director of Information Technology for Southern New Hampshire Health System, supporting more than 500 primary and specialty care providers. He also served as a Director of Information Technology for an international publishing company where he was responsible for all the technical needs for their North and South America office locations.
Larry has a specialization in Computer Science and Robotics. He is involved with the Healthcare Information and Management Systems Society (HIMSS), the New England Chapter of Information Systems Security Association. He is a certified Penetration Security Specialist and also a member of his college's computer advisory committee. In Larry's spare time, he enjoys traveling, spending time outdoors, camping, motorsports, sailing and spending time with his wife and two children. Larry is also a member of the Hollis Nor'easters Snowmobile Club as well as the Financial Secretary of the Lone Pine Sportsman Club, in Hollis, NH.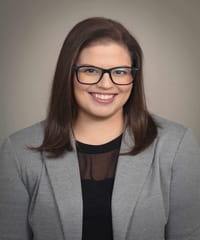 Melissa Tollie
Vice President, Sales and Marketing
In her role as Vice President of Sales and Marketing, Melissa Tollie is responsible for strategic oversight and management of the Sales and Marketing Department, including responsibility for top-line revenue growth. Her focus is to increase outbound sales efforts to obtain new clients while ensuring the organization penetrates new markets and business channels effectively. Melissa also oversees Account Management's client retention and growth objectives, as well as the Marketing Team's thought leadership and brand awareness/management strategies.
Melissa joined On Call International in June 2006 as an Assistance Coordinator in On Call's Global Response, and since then, she has served many roles in Operations, Marketing, Sales, and Account Management. Most recently, she collaborated with the Sales and Marketing teams on new business acquisition and client retention strategies as Senior Director of Sales and Marketing.
Melissa holds a BA in Business Administration with a concentration in Marketing and Spanish from the University of New Hampshire. In her spare time, Melissa enjoys DIY design, cooking, and spending time with her family.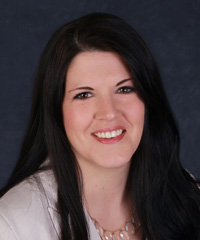 Ariel Wiley
Director of Account Management
Ariel Wiley currently serves as Director of Account Management. In this role, she oversees the account management team in ensuring every client has a dedicated resource they can depend on to support their implementation, education and outreach initiatives, training, and administrative needs. Ariel's primary focus is on creating long-term collaborative partnerships with On Call's clients by pairing them with an account management team that is knowledgeable, resourceful, and compassionate.
Since joining On Call in May 2011 as an Account Manager, Ariel then became the Implementation and Utilization Manager where she was responsible for the onboarding of travel risk management programs for new and existing clients. In April 2018, Ariel then became the Director of Product Development, where she oversaw and aligned all strategic efforts related to new and existing products and services.
In Ariel's free time, she enjoys New Hampshire's beautiful outdoors while hiking, biking, and kayaking.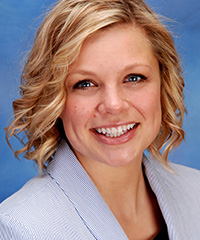 Kristen (O'Neil) Davidson
Kristen (O'Neil) Davidson joined On Call International in March of 2007.
Kristen spent more than five years working in On Call's Global Response Center, starting as an Assistance Coordinator where she handled travel, medical assistance and security evacuation cases with varied degrees of complexity. Kristen then transitioned to Senior Assistance Coordinator in 2010, handling urgent or escalated medical and political evacuation cases. Kristen was promoted to Operations Supervisor, where she managed a team of Assistance Coordinators in On Call's Global Response Center. Kristen later was promoted to Client Relationship Manager, and most recently, Senior Account Manager, where she serves as a direct liaison between On Call International and its clients. In this role, Kristen helps clients create and implement travel risk management and assistance programs that meet their organizational goals.
Kristen attended Keene State College with a major in Communications and previously worked for the New England Patriots. In her spare time, Kristen enjoys hiking, running and spending time with her family.
Operations & Security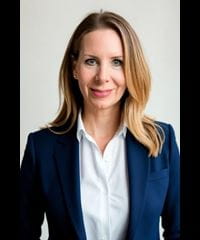 Kristin Toth
Vice President, Operations
Kristin Toth serves as Vice President of Operations at On Call International. In this role, she leads the Global Response Center Team toward fulfilling On Call's mission of helping travelers, every day, in their time of need. Since joining On Call in 2006, Kristin has served in a variety of roles including the Director of Training & Quality, Senior Director of Operations and now currently, Vice President of Operations. Kristin's time at On Call has given her unique insights into the travel risk management industry, from overseeing complex medical evacuations to navigating through the challenges of a global pandemic. Through this experience, Kristin leads, inspires, and guides On Call's Global Response Center Team toward providing consistently positive customer experiences both today and into the future.
Kristin attended Keene State College, where she majored in Historic Preservation. As a passionate learner, she has attended Tourism Crisis Management courses at the University of Florida, West Jet Airlines, and the Family Assistance Foundation. Outside of the office, Kristin's hobbies include working on the restoration of her turn of the century home in southern New Hampshire, urban gardening, and competing in gaited dressage with her Tennessee Walking horse.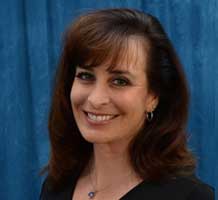 Gabrielle Hosea (Bartusiak)
Director of Clinical Transport
Gabrielle Hosea joined On Call International in July 2014 as the company's Director of Clinical Transport. In her current position, Gabrielle is responsible for overseeing the end-to-end quality of medical care provided by commercial flight medical personnel, including hiring, training and educational requirements pertaining to CAMTS accreditation standards and processes.
Gabrielle founded Rescue Nurse International (RNI) in 2008 and served as President and CEO before the company was acquired by On Call in 2014. Under Gabrielle's leadership, RNI provided commercial medical escort services to and from virtually every corner of the globe while assisting hundreds of patients. RNI was the first commercial medical transport company to be accredited by the Commission on Accreditation of Medical Transport Systems (CAMTS). Before founding RNI, Gabrielle worked in several specialty clinical settings ranging from emergency and operating departments to international patient transports.
Gabrielle has traveled to more than 80 countries and is licensed as a registered nurse. She has been certified in Trauma Nursing, Operating Room, Advanced Cardiac Life Support and Pediatric Advanced Life Support. In her spare time, she enjoys hiking and skiing with her family and doing many other activities that Colorado and the Rocky Mountains have to offer.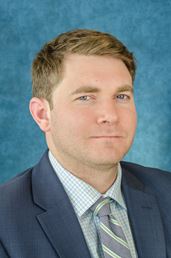 Ben Longworth
Director of Security Services
Ben Longworth is the Director of Security Services at On Call International. In this role, he oversees all the organization's security analysis, consulting, and response operations. Since joining the firm in 2016, Ben has responded to major incidents such as the 2016 Brussels Attack, conducted various security consulting projects in high-risk locations such as Haiti and Niger, and led evacuations ranging from major hurricanes devastating the Caribbean to COVID-19 evacuations throughout the globe.
Prior to joining On Call, Ben served in the role of Third Officer with the U.S. Department of Defense's Military Sealift Command. Ben holds a Bachelor of Science in Marine Transportation from the New York Maritime Academy and is currently pursuing a Master's in Enterprise Risk Management from Boston University. In his free time, Ben is an avid sports fan and loves spending time outdoors in his home state of Maine.
Finance & Claims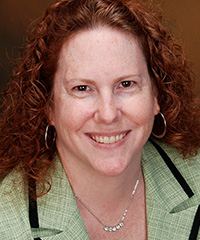 Shannon M. Mitoulas
Assistant Controller
Shannon Mitoulas joined On Call in June of 2012 as the Accounting Manager. Shannon is responsible for the timely and accurate completion of the month-end close, monthly financial reporting for individual company departments as well as revenue analysis. Prior to joining On Call, Shannon worked as the Assistant Corporate Controller at Emerson Ecologics for five years, where she improved the monthly financial reporting package by creating custom reports, led a financial merger and managed the accounting department staff. Previously, Shannon worked at Axsys Technologies as the Accounting Manager. Shannon has an extensive background in corporate and general accounting, cost accounting, mergers and conversions, project management, process development and regulatory and compliance reporting.
Shannon holds a BS in Accounting and Finance from Southern New Hampshire University. In her spare time, she enjoys spending time with her family and riding her motorcycle.